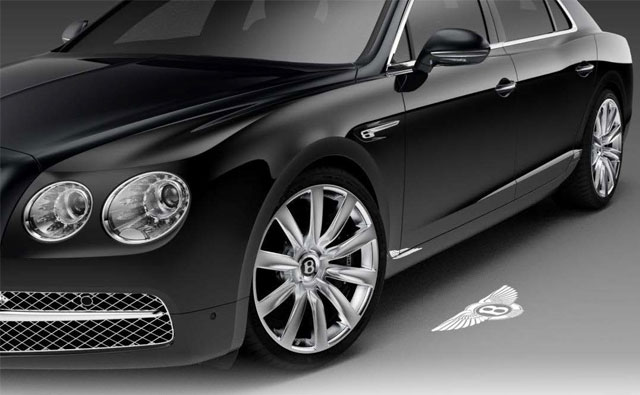 PERSONALISING YOUR BENTLEY, AND YOUR LIFE
With Bentley, your customized experience doesn't stop when you arrive at your destination, it merely continues. The LED Approach Lamps by Mulliner extend your experience to those moments leading up to when you approach or exit the vehicle. This feature is now conveniently available on the Continental, Flying Spur and Mulsanne models. These lamps are discreetly stowed in the wing mirror of your vehicle and triggered instantly when you unlock your vehicle or open the door.
The LED Lamps standardly project the iconic Bentley Wings, or for the ultimate expression, you can personalize the image that appears on the ground in front of you, creating a well-lit area on even the darkest nights. An intricate 3-lens system projects the sharpest possible image, and the high-powered LED beam ensures every detail remains completely crisp. Because with Mulliner, even the things you can't touch are perfectly crafted to enhance your experience.