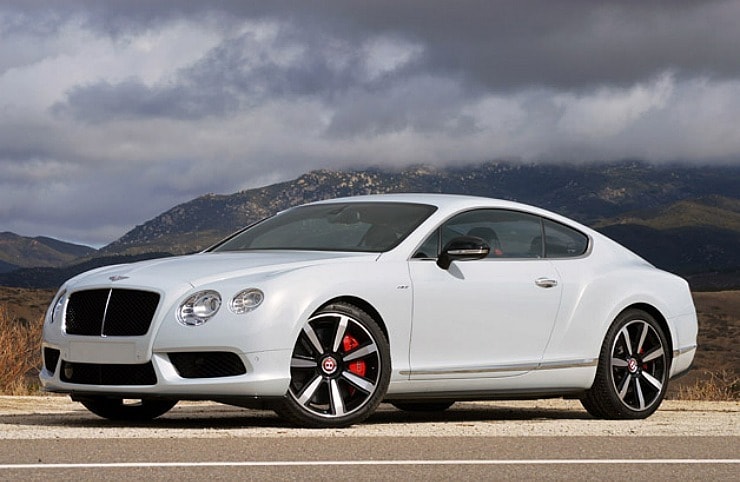 Coming soon to Bentley Vancouver
Lower. Sleeker. Faster. Meaner.
This Spring, Bentley Vancouver delivers a new experience to Vancouver: the Bentley Continental GT V8 S.
Just when you thought the Continental GT V8 was powerful enough, Bentley decided to go a step further with the new Continental GT V8 S. All it took was the addition of the "S" to make a sizable difference from its predecessor. And the "S" delivers: representing output figures of 521 horsepower and 502 pound-feet of torque from the twin-turbo 4.0-liter mill; up meaningfully from the 500 hp and 487 lb-ft of the base V8 model (Autoblog). In addition, the eight-speed automatic transmission owns the 0-60 in 4.3 seconds, which is a drop from the 4.6 seconds of the base GT V8, and top speeds of 192mph versus 188mph. What's more impressive is that the upgraded power does little to effect the fuel economy with ratings of 15 miles per gallon city and 24 highway holding steady. But then again, when was fuel efficiency ever an issue with Bentley owners?
No surprises here, the GT V8 S boasts the finest and most luxurious interior details. A seat inside and one will experience a fine balance of luxury and style with the carefully selected leather hides and Piano Black veneer, lacquered and sanded up to eighteen times to produce a truly flawless finish (Bentley Motors). Not only luxurious in décor, the GT V8 S is also luxurious in space, accommodating your journey no matter the destination.
The fearless pursuance of limitless power combined with the incomparable luxury handling makes the Bentley GT V8 S the definitive British grand tourer.
 *Bentley Vancouver has a selection of models coming soon to the showroom. For more information on how to book an appointment, contact Dean Rideout: rideout@mclmotors.com or Jonathan Wang: jwang@mclmotors.com
Date Posted: February 27, 2014