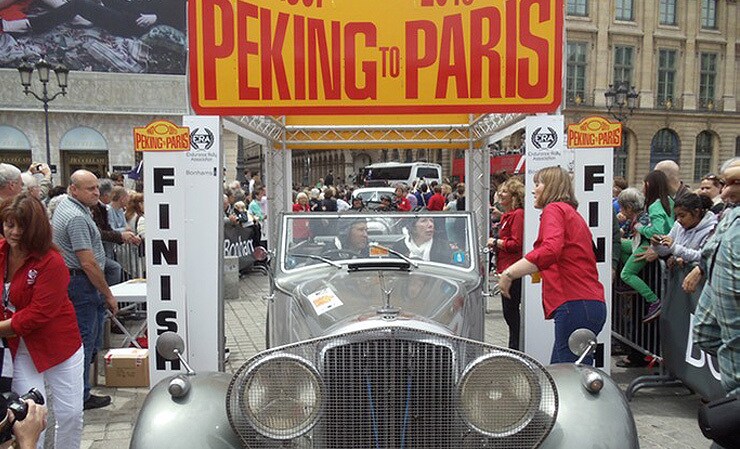 Most people would think a 1930's vinatge Bentley is the 'right' car for summer cruising and car shows, unless you are the Strezlow's. Tony and Lee-Ann Strezlow sourced the 1936 Bentley 4 1/4L drophead from Belgium for a gruelling 13,000 km drive from Peking to Paris in support of the Cleft Palate and Craniofacial Charity at Childrens Hospital in Vancouver which in turns helps children in Canada and around the world. And, they just so happen to be long time MCL Motor Cars customers.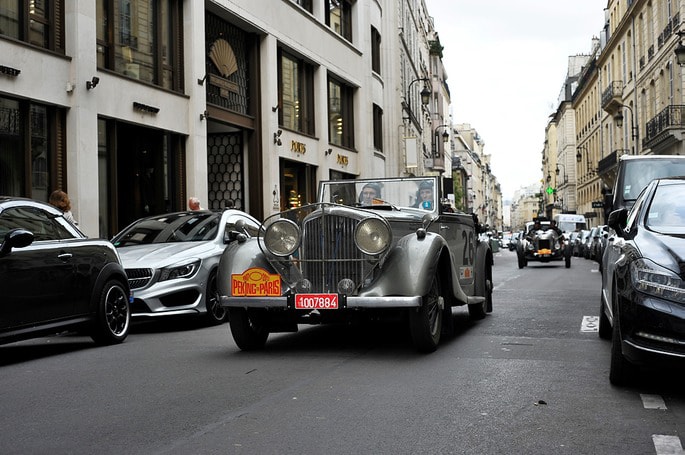 Vancouver Sun Article
Vancouver couple's excellent adventure
Tony and Lee-Ann Strelzow drove through 10 countries in 33 days in the world's longest and toughest car rally, the Peking-to-Paris motor car race. During the 1,300-kilometre challenge, two teams rolled their cars, there was a marriage, a divorce - and a death.
Vancouver orthodontist Tony Strelzow and Lee-Ann, his school psychologist wife of 33 years, recently put themselves and their marriage to the ultimate test. They completed the gruelling 13,000-kilometre Peking-to-Paris motor car race through the most challenging terrain and weather imaginable.
Twenty five of the 100 competitors from all over the world driving vintage cars dropped out by the time they had gone through China into Mongolia. Over the 33 days of travel though 10 countries, two teams rolled their cars, there was a marriage, a divorce and a death, which occurred when a British competitor's vintage pickup truck was hit head on while crossing Russia.
Tony and Lee-Ann experienced such severe dust storms in Mongolia that they couldn't see out their windshield. Winds were so strong that a female competitor taking a shower was horrified when the temporary tent blew away.
For much of the trip through Mongolia, there were no roads and they would have to skid their car across gullies, rocks, washouts and deep ditches. They would go kilometres without seeing any human habitation. But, if they stopped, they were amazed that Mongolians would arrive on horseback within minutes.
The Vancouver couple had spent more than a year preparing their car for the trip but they weren't ready for the enormous challenges ahead.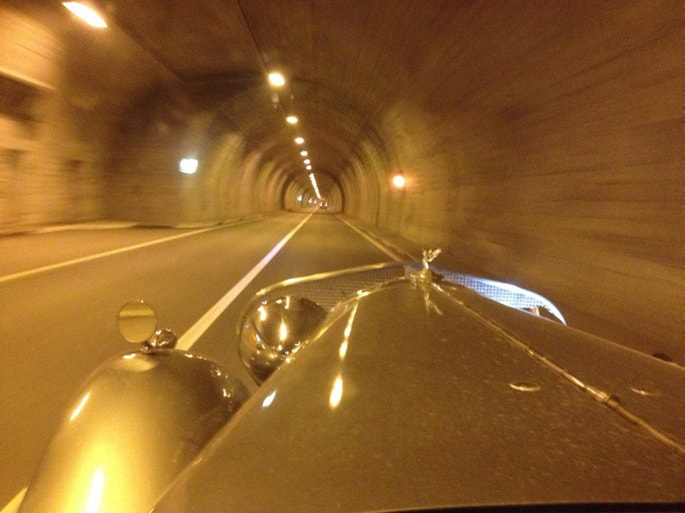 Always car enthusiasts (her first car was a Triumph, his an MG), they restored Jaguars and other sports cars over the years. They decided to go rallying with money gained through the sale of their house and built a 1965 Corvette to compete in Mexico's Carrera Panamerican and the Chihuahua rally.
An article in Octane Magazine led to the decision to try something "new and different."
The first Peking-to-Paris Race was held in 1907 with a bottle of champagne awarded to the first-place finisher. It took 90 years for the second race to be run. This year, from May 28 to June 29, was the fifth recreation of the original race.
Two years ago, Tony and Lee-Ann's international search for a suitable "rugged, sturdy and simple" vintage rally car led to a dealer in the eastern Belgian city of Genk. He had acquired a 1936 Bentley drophead that had been used for rallies and had a strong British lineage.
Originally ordered by 21-year-old William Neville Berry, he eventually sold the Bentley to Lord Dulverton of Batsford Park, Gloucester who passed it on to the Second Baron of Dulverton. Years later, the drophead was purchased by a California physician who kept it 30 years before selling it to a banker in Portugal.
Tony and Lee-Ann bought the 77-year-old Bentley and drove it back to England where they entrusted it to The Priory in Oxfordshire, an old barn literally filled with priceless British relics being worked on by dedicated craftsmen. The car was completely disassembled for a year of mechanical repairs, upgrades and modifications.
The owners then took the car for a long trip through the rough roads of the Scottish Highlands. When it passed muster, they shipped the Bentley home to Vancouver The car then went to Specialty Engineering in Delta to be made into a road warrior with a custom "cattle guard" to protect the lavish grillework and massive headlights. A heavy skid plate was installed from front to back for "under armour" to protect the car's vitals.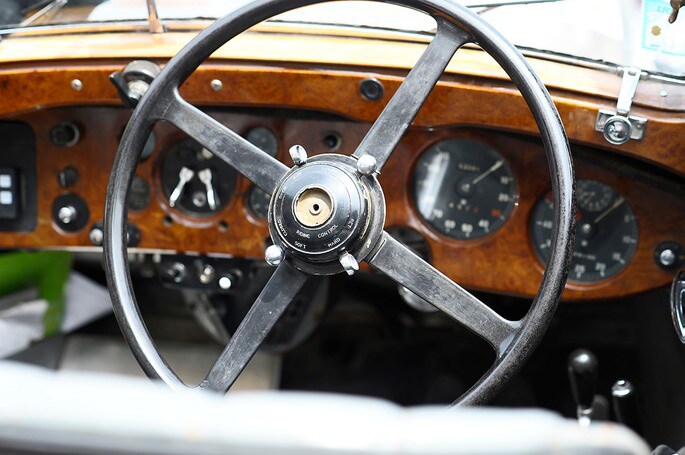 "We never would have made it through the dried river beds, sand bogs, rocky outcrops," Lee-Ann says. "We took a run at them and skipped over one obstacle and then waited for the next one."
Soon after leaving the Great Wall outside Beijing, the problems started.
The major issue was flat tires. They had 15 of them - four in one day. The heavily-armoured car carrying everything needed for the trip including extra fuel proved too heavy for the thin inner tubes.
"We patched and patched and the put patches on the patches," Lee-Ann says.
By the time they got to Russia, they knew they would never finish without a care package that included heavier inner tubes. It was drop-shipped by their British mechanics and arrived just in time.
"In Mongolia, people just wanted to get in the car. But in Russia, they just wanted to help us," Lee-Ann says.
They limped in to the Siberian city of Novosibirsk with shattered front springs. They could go no further and would have to withdraw from the race. A group of Russian mechanics came to the rescue to work all night. They salvaged springs from a Russian Jeep, remanufactured and reshaped them at a local blacksmith shop and reinstalled them using a wooden broom handle for a shackle bushing.
"They were so proud when they finished," Tony says, recalling they just made it to the 7 a.m. race start. "Russians have a history of keeping arcane equipment running by using ingenious ways. It's a Russian solution but it works."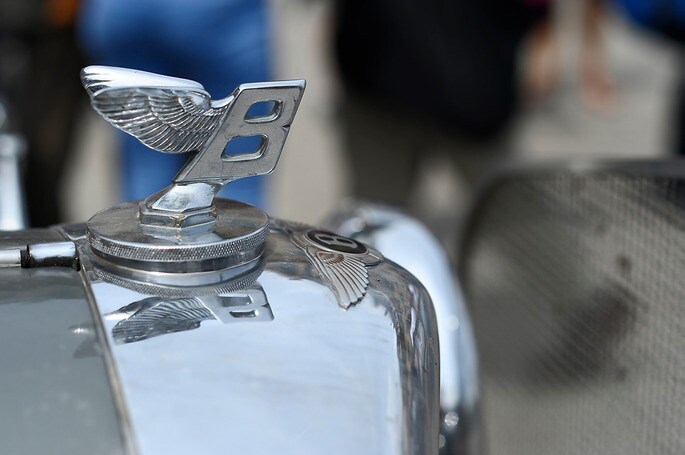 However, when Lee-Ann started driving, the Bentley was all over the road. The mechanics travelling with the contestants discovered the Russian mechanics had installed the springs backwards.
Tony says you can't fathom how bad the roads are in Russia. They were built during the Stalin years and have never been repaired.
"With the extremes in temperatures, there are car-swallowing potholes, huge ruts from truck traffic and sometimes the road just disappears," he says.
But Tony and Lee-Ann remember each day as a fabulous adventure.
"The countryside was gobsmacking beautiful with the highlight being Mongolia with its open terrain and untouched wilderness," Tony says.
Going through the Swiss Alps, rally organizers had mapped out up to seven major mountain passes a day and drivers travelled on steep cobblestone paths that hadn't been used in years.
"Tony would drive through the hairpin turns as I had my head out of the window above the roof to see what was ahead," Lee-Ann says.
They would often drive from 6:30 in the morning until 7 at night with only a fuel stop.
"At home, there are so many outside influences like the phone and work. The magnificent aspect of the rally is that you have to live in the moment and all your focus goes to one thing.
Then on to the next things," she says.
They say the camaraderie developed with fellow competitors was more intense than they ever imagined. They were rewarded after crossing the finish line at Place Vendome in Paris. They placed first in their class, first for the European leg of the rally and fourth overall.
Tony and Lee-Ann's venerable Bentley has been returned to The Priory in Oxfordshire for refurbishing. They are now answering emails from their Paris-to-Peking friends from 33 countries worldwide who are planning the next auto rallying adventure.
"You only have one life. We want to go out kicking and screaming," Lee- Ann says.
(For more info and photos from the race, visit pekingtoparis.net).
Alyn Edwards is a classic car enthusiast and partner in Peak Communicators, a Vancouverbased public relations company. Contact him at aedwards@peakco.com
Source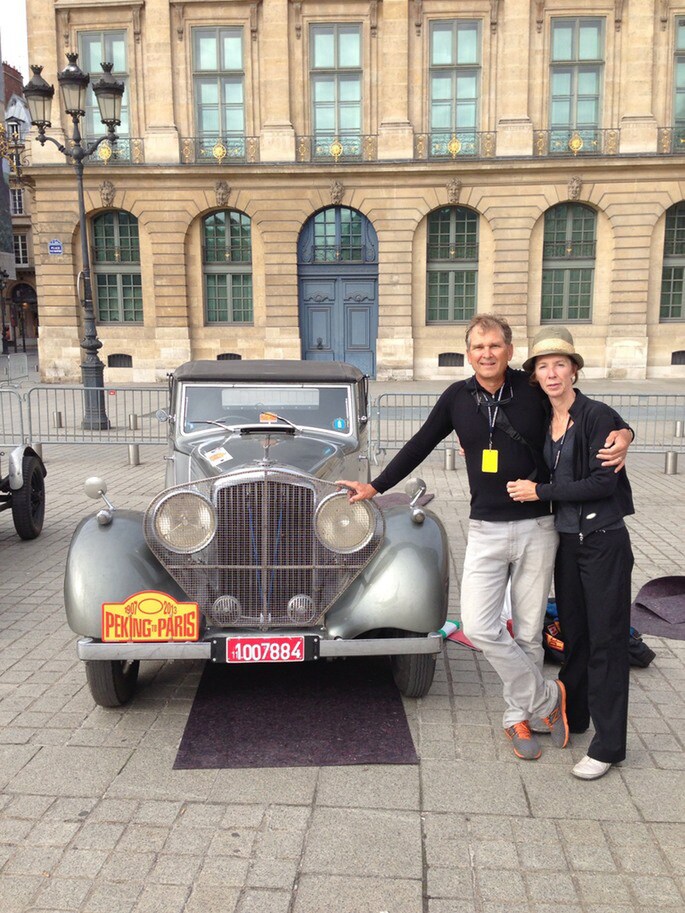 Peking to Paris
Date Posted: August 12, 2013